Today, we welcome our new Director of Finance, Cheryl Hallett, to the firm! A professional with decades of financial experience, Cheryl will manage CEV's financial roadmap, overseeing the firm's long-term financial health and sustained growth.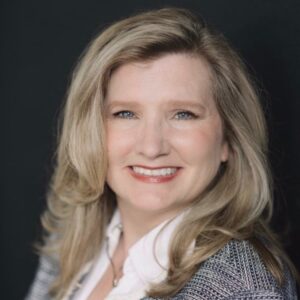 "While our team, portfolio companies and influence expand globally, Cheryl will ensure that the firm's day-to-day and long-term financial operations run effectively as we continue finding and funding the most impactful climate innovations," said Clean Energy Ventures Chief Operating Officer, Ted Dillon. "As we grow our team and global portfolio, we feel extremely fortunate to have Cheryl with us and to leverage her decades of expertise."
With a background advising high-growth companies across the technology sector, Cheryl previously served as CFO for North Atlantic Capital, a private equity firm providing growth capital to later-stage technology companies. Prior to her transition to the investment world, Cheryl served as a CFO for brand and event marketing agency Pierce, where she navigated the company's growth from $10M to $83M in gross revenue. Beyond navigating the technology and private investment sectors, Cheryl's experience has spanned the communications, manufacturing, retail and service industries, as she spent over a decade in public accounting at KPMG and its successor firm Baker Newman and Noyes. 
"I've always been passionate about climate-focused solutions, and I'm thrilled to join a team whose work contributes to creating a more sustainable world," Cheryl said. "I look forward to supporting the CEV team's growth and operations as we venture into new technologies, sectors and corners of the world."
Today, Cheryl and her family reside in a high-performance energy efficient home in Southern Maine that she and her husband built. She holds a Master's Degree in Taxation from Bentley College and a Bachelor's of Accounting from the University of Southern Maine.